Prime Minister Matti Vanhanen said during a working visit to the Estonian capital Tallinn on Thursday that Finland will examine the possibilities of taking part in a project for a natural gas pipeline from Russia to Germany.
"Planning work is unfinished, and the matter will be resolved in its time", Vanhanen said after talks with Estonian Prime Minister Andrus Ansip.
Vanhanen emphasised that Europe and Finland need Russian natural gas. As he sees it, the pipeline between Germany and Russia is "part of the birth of a European gas network."
During the talks, Estonia studied the environmental impact of a pipeline. A special concern were the chemical weapons dumped into the Baltic Sea after the Second World War.
Vanhanen said that he shares the Estonians' concern. In his view, countries on the Baltic Sea need a full report on the environmental impact of the project. The environmental aspect is a hot political issue for Estonia.

Russia and Germany agreed earlier this year on the construction of a natural gas pipeline over 1,000 kilometres long, costing more than EUR 4 billion.
During a working lunch, the two leaders discussed future financial developments in the European Union and the proposed EU constitution. Estonia says that it is ready to give its approval to the document soon.
Vanhanen praised Ansip for ............
.......... his announcement that Estonia would be able to pay off its state debt out of its cash reserves. The Estonian economy is expected to grow by six percent annually at least until 2010.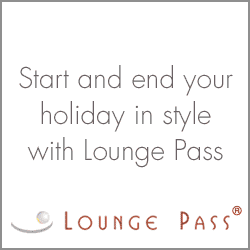 Ansip praised his country's flat rate income tax system as "the best in the world", and said that he believes that it would work in Finland as well. Vanhanen said that Finland is willing to move ahead in taxation, but without dramatic structural changes.
Ansip said that Estonia's flat income tax rate of 24 percent is to be brought down to 20 percent in a few years. However, indirect taxes mean that Estonia's overall tax rate is near the EU average.
Vanhanen has previously made cautious overtures toward a flat tax, but Finland's Social Democrats recently came out against any rapid changes in the matter.

Estonia hopes to join the euro in 2007. Ansip said that high inflation in his country is the only factor that might prevent Estonia from taking on the common European currency.
The Finnish and Estonian prime ministers also discussed the border treaty issue, which has aggravated relations between Estonia and Russia. Vanhanen promised that Estonia would have the support of the EU if the disagreement continues during the Finnish EU Presidency next year.