LONDON (Reuters) - Prime Minister Tony Blair, charged with negotiating a deal on a new European Union budget, said on Tuesday Britain would not relinquish its rebate from EU coffers without serious reform of the bloc's farm subsidies.
"If people want a budget deal which means we end up giving up the rebate on the CAP (Common Agricultural Policy) there has got to be fundamental reform of that policy and it's as simple as that," Blair told a business conference.
Britain came under renewed pressure on Tuesday to secure a deal on the bloc's long-term budget in December but diplomats were increasingly pessimistic about a possible compromise.
France again urged Britain to agree to a cut in its rebate to pave the way for a budget deal at an EU summit next month.
And Hungary protested at a floated plan from London to slash spending on the poorest regions.
"I ... totally understand the needs of eastern Europe and accession countries because they want a budget," Blair told the annual conference of the Confederation of British Industry (CBI) employers group.
Negotiations on the budget collapsed in acrimony at a June summit after Britain refused to accept any curb on its annual rebate unless it won a pledge of future cuts in farm subsidies, which Paris refuses to accept.
Britain has said a budget deal is still possible and Blair plans a charm offensive in east European capitals this week.
He is to meet leaders of Estonia, Latvia and Lithuania in Tallinn on Thursday and then he is to see his counterparts from the Czech Republic, Hungary, Poland and Slovakia in Budapest.
Blair said further farm subsidy reform was also needed across the developed world if talks at the World Trade Organisation in December, aimed at giving a better deal to the world's poorest countries, were to succeed.
"We must go further if this WTO round is to succeed," he said.
* UK expected to propose cut in aid to new EU states
Britain is expected to suggest slashing the EU budget to some €846 billion from €871 billion proposed by previous EU president Luxembourg chiefly via a 10 per cent cut in regional aid to 10 states that joined the bloc last year.
"Cuts will involve regional funds for new member states and rural development funds for some old member states," a Commission official said, asking not be named.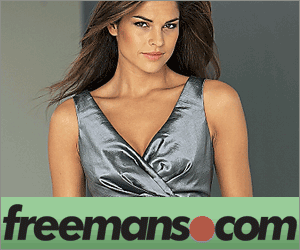 Diplomats said London was set to propose significant cuts in the bloc's 2007-2013 draft, mostly by lowering aid to newcomers, to try to resolve a dispute over Britain's rebate from Brussels coffers and secure a deal at an EU summit in mid-December.
Poland, the biggest newcomer, protested against the possible cuts while the executive European Commission said they should not fall most heavily on the bloc's poorest countries.
"I am disappointed by the British proposal to limit the budgets for new EU member states," Polish Regional Development Minister Grazyna Gesicka said in an interview in Warsaw.
A senior Polish government official said: "There is no way Poland could accept such cuts. If these proposals are upheld, there will be no budget compromise in December."
But Polish Prime Minister Kazimierz Marcinkiewicz said he did not believe Britain had finalised its proposals.
"The British presidency is still preparing its proposals, so we will respond to it once we see it on paper," he said. "We are particularly interested in sticking to the amounts proposed by the Luxembourg presidency in their proposal."
British Prime Minister Tony Blair's spokesman would not give details of the budget proposal, due to be unveiled next week, but confirmed the general intention of lowering spending.
Mr Blair himself refused to be drawn.
"We will publish our proposals in due course. It's a sensitive negotiation. We should do it in the conventional way," he told a news conference after a summit of leaders of the EU and several Mediterranean neighbours of the bloc.
Mr Blair's spokesman said that in crafting a compromise, Britain bore in mind that EU newcomers were keenest to see a budget deal clinched in December, rather than next year.
The newcomers - Poland, the Czech Republic, Hungary, Slovakia, Slovenia, Latvia, Estonia, Lithuania, Cyprus and Malta - would be the biggest losers if agreement was delayed.
Negotiations on the budget collapsed in acrimony at a June summit after Britain refused to accept any curb on its annual rebate unless it won a pledge of future cuts in farm subsidies which mostly benefit France.
French President Jacques Chirac told reporters in Barcelona he did not believe a 2002 EU agreement pegging the level of agricultural payments until 2013 would be reopened.
The Financial Times newspaper said that, since Britain had little support for its campaign to slash farm spending, regional aid would have to bear the brunt of the cutbacks.
Britain may be seeking cuts partly to protect its own rebate, worth an estimated €5.6 billion this year, diplomats said, but British officials rejected the suggestion.
An EU diplomat said Britain planned to sweeten its proposal for newcomers and propose measures that would make it easier for them to absorb EU aid, which is notoriously difficult to get.
Under Luxembourg's proposal, about one-third of the budget was earmarked for regional aid, of which half would have gone to new member states.
Poland, for example, was to receive €60 billion in net inflow from the EU over seven years. It would lose about €6 billion under the British proposal.
The Commission official said the new proposal would cut the bloc's budget to 1.03 per cent of the EU's total output from the 1.06 per cent proposed by Luxembourg.
Mr Blair is due to meet seven central and east European leaders on a trip to Estonia and Hungary on Thursday and Friday.